The ONLY course of its kind in the UK. Now available online.
About this training
Knowledge about nutritional aspects of food intake, eating behaviour and weight regulation is essential if someone with an eating disorder is to recover.
This course informs and empowers health professionals who encounter eating disorders in their work, who wish to add nutritional guidance to their treatment for disordered eating. You will learn why nutritional interventions are so important and how to integrate simple, effective nutritional approaches alongside other aspects of treatment.
The programme: NOW AVAILABLE VIA ZOOM
This course is largely taught from the front, however with ample opportunity to work in pairs and small group format. At the end of the course, there is a case study provided to teach you how to apply the taught material to a real-life scenario.
Trainers: Emma Hendricks & Kate Delmar Morgan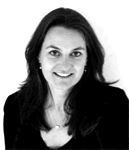 Venue:    via ZOOM ONLINE
2023 date: November 23 & 30
2024 date:  November 21 & November 28
Fee: £625
You get a substantial discount if you book this course as part of the Master Practitioner Programme.
Recognition
This stand-alone course is Approved by the British Psychological Learning Centre for Continuing Professional Development and is also part of the Master Practitioner Programme.

Suitability
The course is suitable for counsellors, psychologists, addiction specialists, psychotherapists, doctors, psychiatrists, dieticians
and nutritionists, nurses, coaches and social workers. No prior nutritional knowledge is needed.
You will learn
Why nutritional counselling is so important
How the body uses nutrients
How the body responds to dietary chaos
Simple steps correcting biochemical imbalances
How to communicate your knowledge to your clients to motivate change
How to learn what is useful from other sources and reject dietary myths
How to apply your learning to your own relationship with food
Awards
The NCFED Certificate in Nutritional Interventions For Eating Disorders is awarded if you complete a case study after the course. This is optional and all delegates receive the certificate of attendance.
This training is a stand-alone course, and also a module of the NCFED Master Practitioner Programme. The other modules are Excellence in Practitioner Skills for Eating Disorders and Essential Obesity.
The Advanced Diploma is granted upon successful completion of assignments on the 9 day Excellence training course plus this course or the Essential Obesity course.
Master Practitioner is awarded to those completing assignments on all 3 trainings.