We understand binge and compulsive overeating, why it is so hard to change, and how it affects your life.
Is this you?
Emotions and behaviour
You feel out of control around food; you nibble, eat without being hungry or binge.
You are always on or off diets, but nothing works for long.
Eating rules your life;  whatever you eat, it's never enough.
You think and worry about food too much.
You eat sensibly in public but on your own it goes out of control. You eat in secret.
You promise to stop compulsive eating, but it somehow doesn't happen.
If people knew how you eat, they wouldn't want to know you.
Food feels like a friend and an enemy, your cravings feel like an addiction where certain foods are concerned.
You have mood swings; you feel depressed, alone and in despair.
You wish you could just take food or leave it but it's never enough.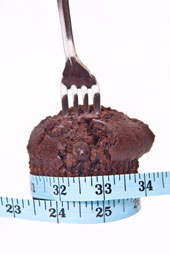 The next step
NCFED counsellors are certified eating disorder experts; you can trust them to support your recovery from compulsive eating with compassion and wisdom in the journey of change. Would you like to know HOW you developed your eating problem and WHAT can be done? Have a no obligation assessment (only £65) in person, by phone or by Skype with someone who cares. The first step starts here.