If you are interested in our eating disorder clinic treatment with round-the-clock dedicated care, or, counselling services for fast results; here are some services which we know and recommend as the very best of their type.
ORRI Central London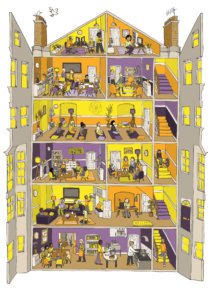 ORRI is a brand new service offering  in-house recovery programmes that are flexible to meet the needs of individuals and their families who suffer from any eating disorder.
What ORRI Offers

ORRI's specialist day treatment is designed to engage, educate and empower individuals and their families who suffer from any eating  disorder. We offer: 

*  Day programmes;
*  Part-day and evening programmes
*  Flexible programmes for students and working professionals

For those aged 16 and above,  so you can have exactly the support you need as you return to normal life .

We give you the tools to change.

ORRI'S Team of specialists

With experts in psychiatry, psychotherapy, psychology, dietetics, family therapy, body image experts and nursing, our highly skilled team works together to help people recover and tailor the right treatment plan for each person in our care.

 A unique community and a unique space in London.

Visit our 5-storey building with 12 group and individual therapy rooms. A special therapy kitchen, a body-based space and yoga studio all form part of our specialist centre in the heart of London.

We are eating disorder experts.

We understand the complexities of eating disorders. We have spent our careers working alongside people coping with eating disorders and their families, so that recovery becomes possible for all. Our residential and daycare programmes include:

Counselling help from Psychiatry, psychotherapy and psychology

Nutritional Guidance

Occupational Therapy

Trauma Therapy

Family Therapy

Body Image

Movement Therapy

Nursing

We believe that recovery is possible. Learn more about recovery today:

Contact ORRI and speak to someone who understands
LIFE WORKS (Woking Priory, UK)
We are one of the leading Eating Disorder clinic treatment specialists in the UK, offering a residential facility with bespoke eating disorder treatments tailored to each client. Our eating disorder clinic provides clients with a highly trained staff of doctors, therapists, nutritionists, counsellors and nurses that work with each patient to provide the best path to recovery.

What LIFE WORKS offers

We treat the whole range of Eating Disorders including: Anorexia, Bulimia, Binge Eating & Atypical Eating Disorder From the initial assessment, we will provide each patient with excellent care and a luxurious environment to best treat an eating disorder.

Included in LifeWorks treatments are:

Group therapy with a trained counsellor .
Individual Therapy with your own personal counsellor.
Meal planning with an expert nutritionist.
A range of art and occupational therapies.
Family therapy.
Long and short-term aftercare planning.

At Life Works, we are dedicated to your recovery. We work hard every day to make sure each person has the help and support they need to regain a healthy relationship with food.

Contact LIFE WORKS and speak to someone who understands
Montrose Manor South Africa
Consider a stay in a beautiful setting in South Africa for affordable yet expert in-patient treatment for an eating disorder.  Montrose Manor offers a structured, holistic caring, healing residential programme and has gained an international reputation for treatment excellence. Former client endorsements, satisfied treatment specialists and recovery outcomes are Montrose's best advertisement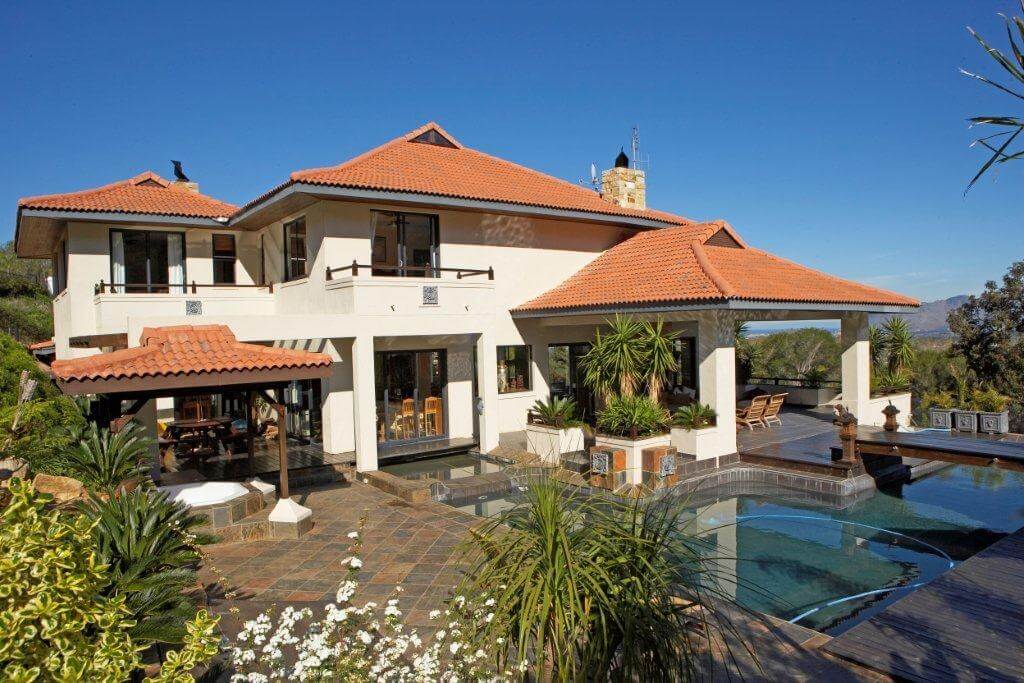 Why Montrose is special

Montrose focuses exclusively on eating disorders including patients with other problems in addition such as depression or addictions.
Montrose boasts a homely, comfortable feel where the "recovery" mood is pervasive.
In Cape Town, South Africa, treatment at Montrose Manor permits Clients to escape the stresses and strains of their normal day to day surroundings, accountable only to themselves, thereby enabling uninterrupted focus on treatment and recovery.
Diligent focus on an appropriate After Care Programme, so that Clients completing treatment are assured of "Continuum of Care".
Montrose Manor is a highly affordable treatment solution.

Montrose treatment philosophy

We understand that eating disorders are debilitating for Clients and their families. At their most severe can impact on every aspect of an individual's life from relationships with friends and family to the physical and emotional burden these conditions have on the Clients themselves.

At Montrose Manor, we work comprehensively with you to ensure the best programme of care is delivered and the optimum outcome is achieved. Our multi-disciplinary teams includes: Consultant Psychiatrist and Consultant Psychologist, a Psychologist, Psychiatric Nurses, Art Therapists, Consultant Drama therapist, a Consultant dietician, a Consultant Biokineticist, an Occupational Therapist, Counsellors, Consultants specialising in arts and crafts, movement therapy, and a catering team;  all working together with Clients toward stabilisation and sustained recovery.

Residential Treatment at Montrose includes 24-hour Nursing Care delivered by a team of qualified, dedicated, caring professionals. Our approach optimises the prospect of Client recovery, even in cases where previous treatment has been unsuccessful. We are also able to manage Clients admitted at a low body weight. The ethos of the work at Montrose Manor is to form trusting relationships with Clients and their families and to encourage Clients to focus on understanding and dealing with their feelings as well as achieving physical and emotional recovery, weight normalisation and working towards a healthier relationship with food and self. Testament to the effectiveness of the Montrose Manor eating disorder treatment programme is the constant stream of European Clients willing to travel to another Hemisphere for treatment.

 

Contact Montrose