Deanne Jade
Deanne is the Principal of NCFED, established 1985. In her work as a psychologist, presenter & trainer, she is acknowledged as a leading specialist in the treatment of eating disorders & weight control. As a Practitioner, she draws from many years extensive experience in this work.
Deanne has delivered trainings extensively in the UK and overseas, in Universities, Colleges of Further Education, In the NHS and in corporate environments. She is dedicated to eating disorder prevention, working in schools with students & parent groups, & gives talks to community organisations on request.
Deanne is a member of the European Council on Eating Disorders, the UK Forum on Eating Disorders (Division of Clinical Psychology), the National Obesity Forum and is also a Fellow of the Royal Society of Medicine, Psychiatry Section. She has assisted the NICE Guidance process for Bariatric Surgery, Obesity & Eating Disorders. She is a member of an All-Party Parliamentary Group advising on public health approaches to weight management.
Her pioneering work has featured extensively on TV, radio & national newspapers & magazines. Contributions to a number of books include Talking Points: Eating Disorders; (Wayland), Eating Disorders & Obesity (Independence) & Eating Disorders, Body Image & the Media for the British Medical Association.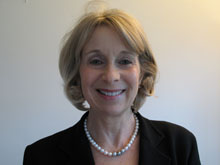 Jane Nodder
Jane Nodder trained as a Nutritional Therapist at the Institute of Optimum Nutrition. She now works in private practice, and is a Lecturer and Clinic Supervisor for the BSc (Hons) degree in Nutritional Therapy at the University of Westminster. Jane has completed an MSc in Nutritional Medicine at the University of Surrey. For business, Jane runs 'Health at Work' – a seminar programme that explains how nutrition can help manage the pressures of working life. Jane has worked closely with NCFED for many years. She was a member of the NICE Guideline Development Group for Eating Disorders and delivers training for a range of groups to raise awareness about eating disorders. Jane has an open encouraging style and seeks to make nutrition learning as practical and informative as possible.
Masha Bennett
Masha has a wide range of experience working both with individuals and groups. She has developed and managed an innovative Well Being Centre in Stockport and currently combines her work as a therapist in the NHS with her private practice in Glossop, Derbyshire, with a special interest in addictions, phobias, anxiety, trauma and PTSD.
She has the following qualifications and skills:
• Advanced EFT Practitioner and Trainer Accredited by AAMET
• UKCP Registered Neurolinguistic Psychotherapist
• Trained in EMDR, Cognitive Behavioural Therapy and Hypnotherapy
Masha teaches regular EFT workshops to professionals in the UK and other countries, including Norway, Israel, Russia, Latvia, Lithuania, Kazakhstan, and is active in the UK ET Research Group.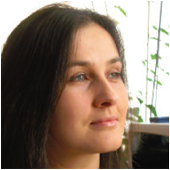 Professor Paul Gately
Paul Gately holds a degree in Sports Science , a Masters in Human Nutrition and Doctorate. He developed the Carnegie Leeds Programme, residential intervention for the treatment of overweight and obese children. Paul has also presented a number of television programmes on childhood obesity and is a regular contributor on radio, television and in the press. He has been a contributor to the International Obesity Task Force/World Health Organisation's report on childhood obesity, as well as being a consultant to many government agencies, health organisations and corporations throughout the UK and internationally.
Professor Julia Buckroyd
MA (St Andrews); MA (McMaster); PhD (Cambridge) Dip. Counselling (Birkbeck) Member Guild of Psychotherapists; Registered UKCP therapist.
Her background is in the humanities and in counselling and psychotherapy. She came to Herts in 1994 as a Principal Lecturer to deliver the counselling training. Since 1999 she has spent most of her time in research. In 2002 she was made Professor of Counselling, with two main interests: the first is the development of interventions for eating disorders and obesity based on an understanding of the importance of psychological factors in the genesis and maintenance of disordered eating. The other focus for her work has been the improvement of professional dance training from a psychological and developmental perspective.
Main publications: 2000 Publication of 'The Student Dancer', the result of 15 years of research and experience as a counsellor within the professional dance training world. 2002 Professor of Counselling. 2004 Beginning of a multi-group study to evaluate integrative group therapy for obese women. 2005 Establishment of Obesity and Eating Disorders Research Unit. 2007 Publication of 'Therapeutic Groups for Obese Women: a group leader's handbook' which encapsulates much of the research that Julia has undertaken since 1999. 2007 Publication of 'Psychological Approaches to Eating Disorders and Obesity' which is the product of two conferences which she organised at University of Herts.