Binge and compulsive overeating  is where someone feels compelled to eat when they are not hungry and who cannot stop when they have had enough. It affects more people than both anorexia and bulimia and can be harmful to health. People with this problem describe themselves as comfort eaters orfood addicts. It is an eating disorder which responds to proper treatment. For more infomration about this distressing eating problem please read on.
Treatment for binge and compulsive eating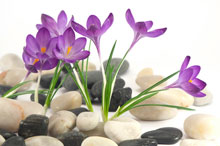 The first part of treatment is a very good assessment with a professional who understands eating disorders and who will identify what kind of compulsive eating is going on from the checklist above. A full eating history will allow the therapist to identify the events and challenges that predisposed you to the problem. The assessment will also pinpoint what is keeping you stuck right now.
There is no one size fits all treatment of food compulsions; treatment must be tailored by an expert to the physical and emotional factors that maintain the unhelpful relationship with food. Treatment of compulsive overeating is holistic, embracing physical, nutritional, relational and psychological aspects of the eating disorder.
People treated successfully for an eating disorder feel different in many ways, not just free of their symptoms but also happier and more effective.  Weight loss is not the first outcome of therapy because weight change is only possible when the relationship with food is improved and the person feels in control of food and of many more aspects of their life.
Treatment addresses the surface symptoms such as urges, and cravings and every form of binge eating. Treatment also targets the underlying drivers of the problem, such as difficulty with emotions, habits, the binge eating mindset, poor body image, eating disorder thinking and the physical effects of dietary chaos. We also ensure that eating disorder symptoms do not return at times of stress.
Treatments for binge & compulsive eating

These therapies work best which they are ALL built into a suitable treatment plan.

CBT adapted for eating disorders is the therapy of choice but it is not enough on its own. This gives attention to unhelpful behaviour and the thinking which helps to propel it. This will include work on body image and self esteem which are invariably poor among binge eating patients. Nowadays we use an expanded form of CBT which includes some marvellous tools that are designed to improve your control over stressful emotional events.

Cognitive Defusion – a tool based on expanded CBT which has shown reduction in binge eating events by up to 50% – not to be used on its own.

Nutritional Rehabilitation: dietary chaos affects neural appetite systems, metabolic function and mood. This treatment model includes a number of tools to restore appetite and satiation, help a person distinguish hunger from emotional cravings and tweak eating experiences which contribute to overeating. Nutritional rehab is also designed to stabilise blood sugar which is disrupted by binge eating and is not a diet.

Stress Management: basic stress management reduces the number and quantity of overeating events

DBT / Trauma work: For extreme emotional instability and for those who have suffered trauma these approaches will be helpful and remove elements of emotional issues that could interfere with treatment.

Relapse Prevention: A psychological approach which teaches people how to avoid lapses and how to recover without damage and having to atone.

Drugs/ Medication: Many people turn to weight loss drugs to deal with compulsive eating. They do not work and they make things worse. At the NCFED we also do not favour antidepressant drugs even though the were recommended for the treatment of binge eating in the NICE guidance for eating disorders. We have found them ineffective and you can recover without them in most cases. Good therapy will give control back to you where it is most needed – from within.

: The 12-step Fellowships use a model of treatment that regards compulsive eating as an addiction with contributing sensitivity toward white flour, stimulants and sugar. Groups such as Over Eaters Anonymous are available for people who subscribe to group therapy. At the NCFED, we do identify people with addictions during assessment. But we rarely consider binge eating to be an addiction. We aim to help people eat all foods, with none forbidden or dangerous, without fear of loss of control and to use therapy to help people transform their relationship with food and with themselves.