8-Day Foundation Course With Award Of Diploma In Eating Disorders & Part Of The Master Practitioner Programme This remarkable and inspiring course is continually updated in line with the latest thinking from a range of psychologies and healing approaches.You will learn practical, effective take-home skills to connect with clients and help them recover from their eating disorder.You may contribute your own expertise and the experiential content of this course adds to the discovery. This unique course could change your life.
suitability
The course is suitable for counsellors, psychologists, psychotherapists, addiction specialists, doctors, psychiatrists, nutritionists, nurses and social workers at all levels of experience and qualification.
you will learn
 How to engage and motivate people with eating disorders
How to assess each disorder in a way that is helpful to everyone
How to build a treatment plan and get to the heart of the problem
Prioritising treatment strategies for anorexia, bulimia and compulsive eating
How to motivate and sustain change
 The effects of dietary chaos on mood and physiology
Old and new skills from traditional and new wave therapies, including CBT, CBT-E, CeBT, NLP, EFT, AAT (appetite)  and TA
New skills for emotional eating and starving
How to manage resistance
How to transform your own relationship with food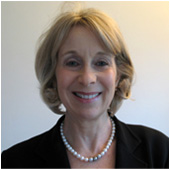 Trainer: Deanne Jade
Venue: London
Next Dates:
Autumn 2019: 3-6 and 17-20 October
Spring   2020: 5-8 and 19-22 March
£1,475  (instalment plan available, call for details)
Receive a substantial discount if you book this course as part of the Master Practitioner Programme
recognition
This training course is BPS Learning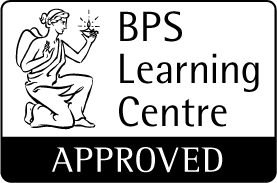 Centre Approved as suitable for the CPD of Chartered Psychologists and qualifies for 35 CPD points on application to the Royal College of Psychiatrists (RCP). It is deemed suitable by the British Association For Counselling & Psychotherapy (BACP) for the CPD of counsellors in training and qualified counsellors.
awards
The NCFED Diploma In Practitioner Skills For Eating Disorders is awarded to those who complete an assignment after the course, which asks for personal reflections and a case plan. This is optional and all delegates receive the certificate of attendance. This training is a stand-alone course, and is also module 1 of the NCFED Master Practitioner Programme.  The other modules include Essential Obesity & Nutritional Interventions For Eating Disorders. The Advanced Diploma is granted upon successful completion of assignments for this training course plus one other of the above.
join our network
Practitioners awarded the Diploma may join the NCFED Practitioner Network thereby receiving client referrals from the NCFED
Book by phone: +44 (0)84 5838 2040
testimonials
"The training was one of the greatest learning experiences of my 20 year academic life … learning was experiential, interesting, vivid… I was so happy with the course; It fixed my practice and my life!" Jael P   "Exactly what I needed to gain the skills, info, knowledge and awareness …. then incorporated it into my personality so I am fully congruent" Suzanne H   "Learning about blood sugar was revelation for me… I cried on the way home because for the first time in my life I had an explanation for what was happening to me!" Jane M   "Your work in bringing higher awareness of all aspects of eating disorders… methodically synthesizing the important variant strands, outlining achievable protocols, bringing it all together in an elegant and gracious style is of great value. It has been an invaluable learning opportunity for me both on a personal and professional level." Jennifer A    "I've done many courses in my psychology career, and I would like to say that this is the best course I have ever done…. Many, many thanks for creating a comprehensive practical and enlightening program." Kirstin D