With this programme you will have everything you need to know to be at your best with eating disorders and obesity. Connecting with like-minded professionals will add depth and perspective to your learning experience. The combination of formal training and experiential work makes this a very special course.
recognition
Our Master Practitioner Programme is Approved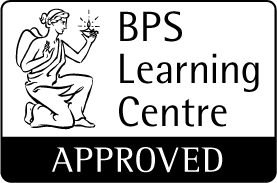 by the British Psychological Society Learning Centre for the purpose of Continuing Professional Development. CPD points are awarded subject to peer review for the Eating Disorder and Obesity modules also by the Royal College of Psychiatrists.
suitability
Psychologists & psychotherapists, counsellors & addiction specialists, doctors, nurses, coaches and all other health professionals working with Eating Disorders.
the programme
There are 3 modules in this programme; each one can be taken on its own. You may gain this award by completing all 3 courses and a marked assignment following each course. We advise you to start with the 8 day Foundation (Eating Disorders) course first.
Excellence In Practitioner Skills for Eating Disorders (8-day foundation course)
Trainer: Deanne Jade
Next Dates: 
2019 Spring: March 7-10 & 21-24
2019 Autumn: October 3-6 & 17-20

£1,475
Essential Obesity (3-day course)
Trainer: Deanne Jade 
Next Dates: 
2019: 6-8 June
£550.00
Nutritional Interventions For Eating Disorders
(2-day course with pre course home preparation)
Trainer: Jane Nodder
Next Dates:
2019: 28-29 November
£550.00

course discount
Book all 3 courses together now for £2225, a generous booking discount of £350
about the training
Part of the training is experiential in order that health professionals who work with eating disorders and obesity may have an opportunity for personal growth as well as integrative learning. We believe that this will assist you in working compassionately and excellently with clients.
Download Course Prospectus
BOOK ONLINE
Book by phone: +44 (0)84 5838 2040
Testimonials
"I gained a tremendous amount from the course … your course is in a league of its own in terms of material and content – and your superb presentation!"
Robert H
"I have so many more fantastic tips… a life changing learning event which this course was."
Dr Monica S
"The training you delivered over the last few days… was inspiring, both personally and professionally. As a teacher, I am aware how much effort and energy you put in. I really honour that, and can't wait for the next installment!"
Helen G
"A super inspiring course. I am looking forward to finding a way to completely change my career and use all the information you have imparted in my new life"
Denise L