NCFED has a team of experts with specialist training in different aspects of eating disorders as well as our national network of counsellor practitioners who are specially trained to work with eating disorders and weight problems.
Deanne Jade, Director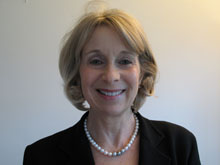 Deanne is a psychologist and Fellow of the Royal Society of Medicine, specialising in the treatment of eating disorders and obesity for over 30 years. She has contributed to the development of treatment guidelines for eating disorders and obesity with The National Institute for Clinical Excellence.  She is also a member of many professional organisations, such as the European Health Psychology Society, and National Obesity Forum. Deanne is also a member of an All Party Parliamentary Group for Obesity.
Jane Nodder Senior Trainer, Nutrition
Jane has an MSc (with distinction) in Nutritional Medicine from the University of Surrey and is completing her PhD. She has many years' experience in the training and education of nutrition practitioners, having worked as a Senior Lecturer and Clinic Supervisor at the University of Westminster, London. She is now MSc Course Director at the Northern College of Acupuncture in York. Jane also delivers nutrition workshops and training for a range of professional groups. Jane was a member of the NICE Guideline Development Group for Eating Disorders from 2002-2004 and is our Nutrition Consultant and Trainer since 2004.
Bernadette, Clinical Director & Senior Trainer
Bernie is a qualified BACP (Accred.) counsellor, psychotherapist & qualified clinical supervisor with many years' clinical experience working with eating disorders & obesity. She is the Founder of Healing Minds UK and among her wide activities she has worked on a Health project with Greg Wallace.  Bernie is active on social media, having gained a wide following for her wisdom and compassion toward people with eating disorders and in larger bodies. Bernie runs training events for and with NCFED and provides support for people who complete our courses.
Annie, Senior Supervisor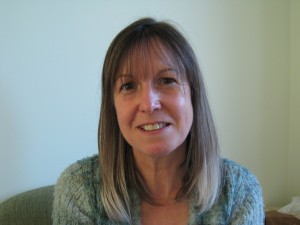 Annie is a qualified counsellor Clinical Supervisor  & Nutritionist with a BSc (Hons) in Psychology, a qualification in psychodynamic therapy & an MSc in Nutrition & Behaviour.  She offers supportive & confidential counselling for eating disorders & other eating related issues. Annie has the Master Practitioner Award from NCfED & is a co-marker for the examinations that are required for therapists to join the Practitioner Network
Jeremy Alford PhD
With a vast experience in working with eating disorders & obesity, Jeremy is a co-trainer for the NCFED training courses.  Jeremy was the founder of MEEDA, The Middle East Eating Disorder Association, and having relocated to Bali he delivers personal retreats and healing workshops for eating distress, mood disorders, stress and trauma.  For more information about Jeremy and all that he offers for hope and healing, please visit here 
Tricia - Addiction Specialist
Tricia has many years of clinical experience working with addiction, co-dependency and trauma. She has an MSc in Addiction Psychology and Counselling, a Diploma in Counselling & Psychotherapy, and a Diploma in Counselling for Addictive Disorders, together with various counselling certifications. She is a qualified hypnotherapist with a master's certificate in NLP and is an EMDR practitioner. She also uses energy healing practices such as Emotional Freedom Technique (EFT) and Reiki. Tricia has works in private practice and in a number of major addiction services primarily focusing on eating disorder therapy.
Julian
Julian is our web developer. If you are aware of any problems with our website email us and we will get him onto it at the speed of light!