For health professionals who wish to join our task-force for working with eating disorders and obesity.
About our Counsellor Network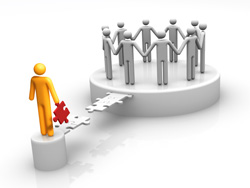 Our counsellor network is a national task-force of practitioners who are trained to treat eating disorders and weight problems. Helping carers is part of our work. 
We offer personal, telephone and online counselling via platforms such as Zoom and Skype. Many of us also work with groups and-or offer workshops and seminars in our areas to other health professionals or members of the public. If you are an eating disorder specialist, or you would like to become one, consider joining our expert team.
Our practitioners
Our practitioners are trained to use the NCFED evidence-based treatment philosophy and are thus able to offer a highly effective standard of treatment & ongoing care. Core entry is appropriate professional training and completion of the NCFED Practitioner Diploma. Each practitioner can access peer assistance from other members and personal mentorship from the Principal, Deanne Jade to help you manage your clients. All our practitioners are independent.
Benefits of joining the network:
Client referrals

Professional mentorship from the Principal, Deanne Jade

Peer support and networking. We have a vibrant closed Facebook group for peer support

Eating disorder supervision if required

Membership of the NCFED network will boost your professional status

Eating disorders news and updates

Discounts on training events
Are you passionate about working with eating disorders? Call and discuss your interest on (UK) 0845 838 2040