Professional Training Courses in Eating Disorders, Obesity & Nutrition from NCFED
Become Excellent
Broaden your skill base and gain nationally recognised qualifications with our training programmes
Add to your ability as a therapist, coach or teacher in any professional setting
Add value to your CV by investing in your own development; becoming a Practitioner or Master Practitioner in eating disorders and obesity
Transform your own relationship with food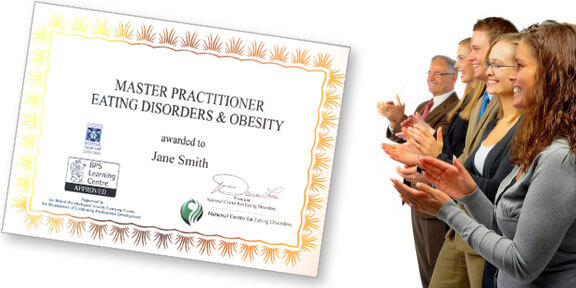 NCFED Trainings
Integrate evidence based treatment skills, new wave therapies and experiential learning for personal growth. We have short trainings, workshops and master classes. There is also one special l4 day course, The Master Practitioner Programme in Eating Disorders & Obesity. This unique, inspirational programme is valuable for anyone who encounters eating disorders in their work and attracts people from all over the world.
Professional Awards
Have a look at our courses to see which awards they confer, for example:
On completion of the foundation course Excellence In Practitioner Skills For Eating Disorders you will be awarded a 'Diploma In Eating Disorders'.
The award of Master Practitioner In Eating Disorders & Obesity certification by completing all 3 training courses below.
Excellence in Practitioner Skills for Eating Disorders – 8 days
Essential Obesity: Psychological Approaches – 3 days
Nutritional Interventions for Eating Disorders - 2 days with pre-reading &  preparation
Recognition

The courses above have been Approved by the BPS Learning Centre as suitable CPD for Graduate and Chartered Psychologists. The BACP recognises these courses as suitable CPD for counsellors and counsellors in training. CPD points are awarded subject to peer approval by the Royal College of Psychiatrists for the Eating Disorders and Obesity courses.