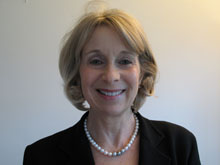 Deanne Jade, a psychologist,  is the founder and clinical principal of the NCFED;  Deanne is also the trainer and mentor of the NCFED practitioner network and its international affiliates. She is passionate about eating disorders and dedicated to wellness and recovery. She has delivered training programmes all over the world, helping individuals, schools and colleges, addiction services, companies, the NHS and Government.
A consultation with Deanne gives you a top-level assessment which goes straight to the heart of the situation. You can discuss your concerns, she will discover a way forward that is absolutely right for you,  and talk in confidence about anything else that bothers you. Deanne sees Carers too for the best possible advice about what to do with someone you care for.
If you are a therapist you can have her best clinical guidance.The one-off session is 3 hours long and we will give you a questionnaire to complete before the session. If you would like a report of what we have done together, this can be done by arrangement.
My fee is £485 and to book is easy just call 0845 838 2040.
Other experts now offer Breakthroughs; Find someone near you
All our Breakthrough Therapists are fully trained eating disorder specialists and hold a Diploma in Practitioner skills for working with eating disorders.
 Dr Yolanda Central London
I am a highly experienced therapist who is passionate about her work with eating disorders & all other serious conditions that affect the happiness and wellbeing of my clients. I will reach to the heart of your difficulties using a cognitive-somatic approach. This way of working targets self & body connection, self & others connection together with the inner voices & impulses that link to your identity. My FEE is £399
 Dr Tony Middleton, Manchester
I am a psychotherapist / hypnotherapist who is passionate about eating disorders & dedicated to wellness & recovery. After many years at a senior level in the NHS, I now specialise in helping adults with bulimia & binge eating to recover. A consultation with me gives you a top-level assessment which goes straight to the heart of what is keeping you stuck in your eating disorder. You can discuss your concerns, discover what you need to do, & talk in confidence about anything else that bothers you. My FEE is £360 call 0845 838 2040 to book time with me that could change your life
 Vathani   London Victoria
I am a compassionate Person-Centred therapist with high level of qualifications in exercise & health behaviour changes. I use tools such as CBT, DBT, hypnotherapy, NLP & EFT, & have clinics dedicated to offering transformative breakthroughs – helping those especially struggling with long term bulimia, binge eating disorders, food & weight phobias. Rather than impulsivity, fear & self-hatred, a focused breakthrough session could help you make inspired, daily healthy choices from a place of high self-esteem & peace. My fee is £399. Call 0845 838 2040 to book time with me that could change your life
Melanie  Camberley Surrey
I am a chartered counselling psychologist & integrative psychotherapist who takes an holistic approach to working with eating problems. I incorporate a range of tools such as CBT, EFT, NLP, Mindfulness & hypnotherapy & I see people with the whole range of eating problems & poor body image. I have experience in the NHS & I run a busy practice in Surrey where we can spend time to make sense of your problems & find a way forward which is right for you. My FEE £350. Call 0845 838 2040 to book time with me that could change your life
 Elizabeth  Surrey & Central London
I am a Master Practitioner in Eating Disorders, Obesity & Nutrition.IN addition to regular therapy, I now offer Breakthrough sessions that helps clients gain a deep understanding of themselves and begin to heal their dysfunctional relationship to food, as well as associated issues such as anxiety, lack of assertiveness & low self-confidence. During our session I will work with whatever comes to light in a safe & caring space. My FEE is £430.Call 0845 838 2040 to book time with me that could change your life
 Dr Cathy City of London
I am a Consultant Clinical Psychologist with over 20 years' experience working in the NHS. I bring many therapy skills to my practice. As well as working with eating disorders, I am experienced in treating a wide range of psychological issues, many which often accompany eating disorders, such as poor body image, low self-esteem, stress, anxiety, depression & relationship issues. I offer an holistic, effective approach which is supportive & tailored to the needs of each person I see. My fee is £450. Call 0845 838 2040 to book time with me that could change your life
Dr Vanessa Kentish Town London
I am a highly skilled and experienced Chartered Health Psychologist with a Master Practitioner Diploma in Eating Disorders and Obesity, in addition to a BSc(Hons) Fitness and Health. I offer one-off Breakthrough sessions to collaboratively explore how your relationship with food impacts on your day-to-day functioning, any barriers to change, what you want instead and the best way forward. In addition, I offer a tailored, active therapy for individuals who make a commitment to therapy. My FEE: £405. Call 0845 838 2040 to book time with me that could change your life
 Bernadette Tunbridge Kent
I am a qualified BACP (Accred) Counsellor/Psychotherapist & a Qualified Clinical Supervisor with many years' experience working with eating disorders & obesity & supervising practitioners working in this field. I am passionate about my work & I am known for my ability to work tirelessly with compassion & a warm personality that quickly puts people at ease. I am also a trainer working with both the public & professionals in this field, with regular training courses running throughout the year. My fee: £350.Call 0845 838 2040 to book time with me that could change your life
Debbie Chelmsford Essex
I'm a partner in a busy practice in Essex specialising in eating disorders, weight management & addictions. My approach is a holistic one. This means that alongside a standard cognitive behavioural approach (modifying current maladaptive thinking & behaviours that reinforce your issues), nutritional needs, education & addressing past negative influences, I will also seek to help rebuild the person lost to their eating disorder, by working with identity & strengthening your self-worth. I am a qualified psychotherapist & member of the BACP with additional qualifications & experience in NLP, EFT, CBT & mindfulness. My fee: £350.Call 0845 838 2040 to book time with me that could change your life
 Janet Rainham Essex
I am a NCFED trained Eating Disorder Practitioner working with Eating Disorders for many years. I have overcome an eating disorder in the past & I strongly believe that we can relearn our relationship with food. I use a cognitive behavioural approach to my eating disorder work together with nutrition, stabilising blood sugar, looking at thoughts, emotions & much more. I am a qualified counsellor/supervisor, an accredited member of the BACP. I also have additional qualifications in EMDR & EFT. My fee is £350. Call 0845 838 2040 to book time with me that could change your life
Booking a Breakthrough is easy. Just telephone 0845 838 2040 and ask for a consultation with one of our experts