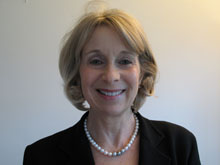 Deanne Jade is the founder and clinical principal of the NCFED;  Deanne is also the trainer and mentor of the NCFED practitioner network and its international affiliates.
Deanne, a psychologist, is passionate about eating disorders and dedicated to wellness and recovery. She has delivered training programmes all over the world, helping individuals, schools and colleges, addiction services, companies, the NHS and Government.
A consultation with Deanne gives you a top-level assessment which goes straight to the heart of the situation. You can discuss your concerns, discover what you need to do and talk in confidence about anything else that bothers you.
You can get the best possible advice about what to do with someone you care for.
If you are a therapist you can have her best clinical guidance.
The one-off session is 3 hours long and we will give you a questionnaire to complete before the session. If you would like a report of what we have done together, this can be done by arrangement.
Booking a consultation is easy. Just telephone 0845 838 2040 and ask for a consultation with Deanne Jade.