1-Day Masterclass
This master class has been designed to help you understand and work with these problems. It is suitable for all professionals and lay people who work with the overweight.
"Up to half of all adults who are overweight suffer from problems with binge eating, a condition which will render behavioural treatments for obesity ineffective"
This Masterclass will be useful if you work in any domain where weight management is a focus. Overweight people who binge eat will be unable to stick to a diet for any length of time and will be unable to maintain any weight they have lost – no matter how pleased they are with their progress. Addressing binge eating is thus essential for the chance of any weight loss initiative to succeed.
you will learn
What is binge eating and why it is important to define
How to distinguish binge eating from overeating
What it implies for the client
The meaning and function of bingeing
How to assess and treat the client
How to help binge eaters to lose weight – and keep it off
what will happen on this masterclass
Part of this course is taught from the front and part is given to answering real caseload questions from the delegates, bringing to life the teaching points in the first part of the day.
who may attend
All professionals with an interest in eating, weight control and general health.
Price Discount
You will receive a 15% discount on the price of this Masterclass if you have already completed our 3-day Essential Obesity course.   Please see this course brochure or call the NCFED for more details.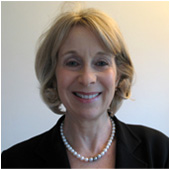 Trainer:     Deanne Jade
Venue:       London
Next Date: To be advised, please email your interest
Price:         £155.00
Download Course Prospectus
BOOK ONLINE
Book by Phone: +44 (0)84 5838 2040